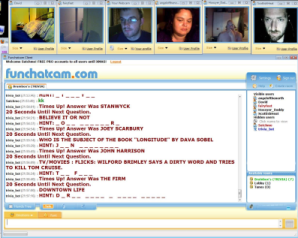 The best online webcam chat community
Chat with people with great audio and video quality!
Keep in touch with friends and relatives.
Create friends lists and browse subjects on the forums.
Forge new friendships with people who share your interests!
Listen to Music played by other people or DJ in your own room
Play interactive trivia & quiz games against other online users.
Rent your own chat server with your own OP's & rules. Order now.

Download Client
Who's Online